A day is never an eventful day until...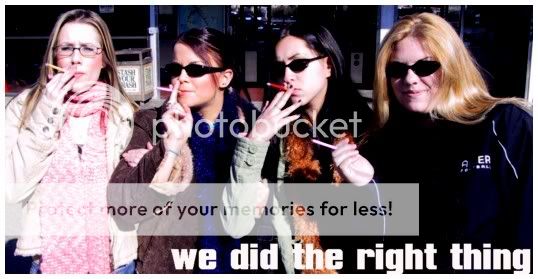 the bart stops due to chemical problems "Are we going to blow up?!"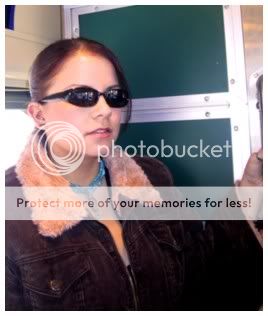 a black man squats down behind danielle and wants to i wanna lick that baby! i wanna liick that reeeeeal good. let me show you how it's done. UUH!



we get seven piercings for the small price of $105.00 fucking nick loves us motherfuckers!



I fall in love with my piercer. again. you only love me because i pierce you for free. HAHAH. so silly.



Vered and I discover we're connected in more ways than one. "i guess it's because his dad is a pimp. literally."



a little girl pees all over the ground



you carry around a bucket of chicken. "sorry. we're out of to-go boxes!"



did i mention getting pierced? 1 lip, 1 labret, 1 tragus, 1 nose, 1 daith, 2 ears, and one eyebrow ring ripped out.



and sometimes sitting next to a bomb makes the night just that much more exciting.



i'd also like to send out some love to sarah who wasn't able to make it yesterday.



and a big FUCK YOU to the creepy guy on the bart ride home who was breathing down danielles neck, making sexual gestures, and leering at us the entire trip home.
YEAH TAKE THAT MOTHER FUCKER!


P.S
MY BEE EFF EFF IS THE FUCKING BEST.